What Size AC Unit Should I Get for My Arizona Home?
There's nothing more refreshing than walking in the front door of your cool, comfortable home after being outside in the hot Arizona sun. Even on the most sweltering summer day, a high-quality air conditioning unit can circulate cold, fresh air throughout your house with ease. But a low-quality unit, especially one that isn't the right size for your property, can cause undo headaches, fluctuating temperatures, and lots of unnecessary maintenance costs.
With that in mind, here are some things to look for when choosing the right size and features for your next AC unit.
Tips for Choosing the Right Air Conditioner
Calculate the Cooling Capacity Based on Home Size
Having the right sized air conditioner is a key component in cooling your space effectively. A unit that is too small has to run constantly, playing catch up all day trying to fill a space that it isn't designed for. A unit that is too big will turn on, cool the space quickly and then shut off. This sounds good, but the heat will come back in and the unit will click back on and then back off. This on, off, on, off usage wastes a lot of energy and costs the homeowner more money. At Scottsdale Air, we are in the business of keeping you cool and saving you money.
Air conditioners are measured by tons, but this isn't the weight of your appliance in tons. The tonnage of an AC unit is based on how much the unit can cool. A one ton air conditioner = 12,000 BTUs.
A BTU or British Thermal Unit is the unit of energy that equals 1055 jules. One BTU is the amount of energy needed to cool 1 pound of water by 1 degree Fahrenheit. A one ton AC unit can cool 12,000 pounds of water by 1 degree each hour.
Home units can be anything from a 1-5 ton unit, and they increase by .5's as they go up. Size matters, but bigger is not necessarily better; having an accurately sized unit is the way to go.
The old school equation to finding out the right size unit for you is as follows:
The square footage of your space multiplied by 25, divided by 12,000, then subtract .5.
Climate zones also make a difference in determining the correct unit for you, so you can follow the equation or contact us for help!
Select an Energy Efficient Unit
In addition to choosing the right-sized unit, you will need one that is energy efficient. Research shows that heating and cooling our homes accounts for about half of our monthly electricity use. Of course, we all want to do our part to save the planet by using less energy. We also don't want to pay more than we have to in order to keep our homes and businesses cool and comfortable.
Since air conditioning units in Arizona get quite a workout, it's important to choose a unit with a high energy efficiency rating to avoid sticker shock when you open your electric bill each month.
When shopping around, look for a unit with a high Seasonal Energy Efficiency Ratio (SEER). A higher SEER equals a more efficient unit.
Also, be sure to choose an AC unit that is ENERGY STAR® certified. This proves that the air conditioner meets high-efficiency standards.
Finally, consider a wi-fi enabled thermostat to conveniently control your home's heating and cooling and cut energy costs.
Choose a Top-Rated Brand
A new air conditioner is a major investment. Much like you would purchase a car from a reputable brand, you will also want to do careful research before selecting the air conditioning brand to go with. A top AC installer in Phoenix will sell only the best brands. At Scottsdale Air, we install only trusted brands like Trane, Lennox, and Mitsubishi Electric—giving our customers the best possible reliability and performance from their units.
Find the Best Arizona AC Installation Company
Finding an efficient, quality AC unit that is the right size for your home can be tricky. At Scottsdale Air, we specialize in helping customers choose the best AC units for their specific needs.
We are happy to assist you in finding the right appliance for your home or office.
Call us today or request service online to get started.
---
Time to replace your old, worn-out AC System? Contact the Surprisingly Affordable HVAC experts at Scottsdale Air Heating & Cooling and schedule your replacement or tune-up today ~ 480-359-7141.
Read more articles about HVAC: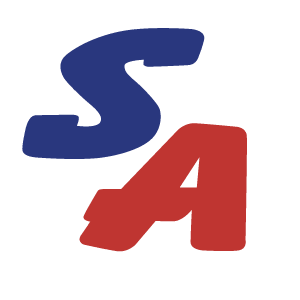 Need Service?
At Scottsdale Air, we've been providing affordable, top-notch heating and AC services to residents in Arcadia, Phoenix, Scottsdale, Tempe, Paradise Valley, Carefree, Cave Creek, Fountain Hills, Chandler, Mesa, Gilbert, and Ahwatukee since 1947.
Call Us at 480-945-7200
- or -