S.A.F.E. HVAC Maintenance in Phoenix & Scottsdale AZ
Regular preventative maintenance helps keep your heating and cooling system operating efficiently and trouble-free.
All major manufacturers require regular maintenance in order to honor extended warranty agreements.
Scottsdale Air Heating & Cooling is focused on delivering a genuine, heartfelt, caring experience for our customers; with absolute honesty and integrity, we will endear ourselves so our customers will feel confident in referring us to others.
A Phoenix institution for over 75 years, Scottsdale Air is committed to providing you and your family with the highest level of comfort with cost-effective choices for your heating and air conditioning needs. We strive to make your life better and more comfortable.
The Scottsdale Air Executive Membership Program provides the following:
•  2 Precision Tune-Up & Professional Cleanings (1): Included for members (Normally $129ea).
•  Reminder Service: We remind you of your service appointments.
•  Pre-Season Scheduling: Members can schedule months in advance.
•  Technician of Choice: Get your favorite service technician.
•  Clear Condensate Drain (2): Included with each Spring Visit.
•  Clean Air Filters on EAC & Clean Effects + Check IAQ: We will wash out EAC & Clean Effects and Verify Operation of any Indoor Air Quality Device.
•  Priority Repair Response Time (3): Members get priority repair response time.
•  Extended Parts & Labor Warranty (4): Members receive extended warranty at no additional cost.
•  Priority 2-Hour Service Window: We offer a 2-Hour service window for Maintenance Appointments.
•  Transferable Membership: We'll transfer your membership and payment credits to your new home if in our service area.
•  Discount on Parts, Repairs & Accessories: You will receive a discount of up to 15%.
•  S.A.F.E. Membership Payments Credited (5): Up to 100% of membership payments will be credited toward a new system purchased from Scottsdale Air.
•  Diagnostic Fees on Service Calls (6): Members receive discounted diagnostic fees on service calls.
•  Discounted Indoor Coil Cleanings + Condensate Treatments: No extra charge for Elite Members. 
If you decide not to take advantage of this benefit, the Precision Tune-up and Professional Cleaning has no monetary value. Limited to 1 Tune-Up and Professional Cleaning per 6-month season. Benefit must be redeemed before the end of each applicable season (spring and fall).
Accessible cleanout necessary. Any additional Condensate Drain Clearing service that is needed outside of a Spring Tune Up service, will be charged at a discounted fee of only $109. Excludes: Area Drains and Roof Drains.
For Elite Members, If we are unable to accommodate your request and repair(s) is needed during the visit, we will cover 50% of the cost of the repair (Up to $500). Service Call needs to be received by 2pm for same day service M-F only.
Warranty excludes compressors, heat exchangers, coils, and refrigerant leaks. No monetary value.
Up to 100% of your membership fees accumulated on a pro rata basis at the time of service may be applied towards the cost of a Scottsdale Air complete system replacement. Membership must remain current through date of service. Offer applies to complete new system purchased from Scottsdale Air.
Calls received after 2pm M-F will be considered an Overtime Service Call. In addition, Saturday-Sunday and all observed holidays are considered an Overtime Service Call. New Installs are awarded an Economy Membership for 1 year. During the first year, no diagnostic fee will be charged on the new unit. Discounted Diagnostic Fees for Economy Members only apply to additional units at the property not covered by membership.
Economy plan is not for purchase. However, it may be given as a complimentary benefit with a qualifying new unit purchase from Scottsdale Air. These benefits are not for resale and are not redeemable for cash. Any unused portion of these benefits is not refundable. We will attempt to contact you via e-mail, mail or telephone to schedule your free maintenance or you can contact us directly anytime to schedule your appointment. Discount benefits received prior to the end of the first six months of membership may be subject to charge-back in the event of membership cancellation.
100% SATISFACTION GUARANTEED 
•  Your technician will be professional, uniformed, and qualified to work on your equipment.
•  We will take extraordinary care in your home.
• We will provide you with a quote for repairs before we start any work.
•  Our technicians will follow a stringent quality assurance task list to ensure a complete and thorough service each and every time.
Key Benefits Of Regular HVAC Maintenance Include: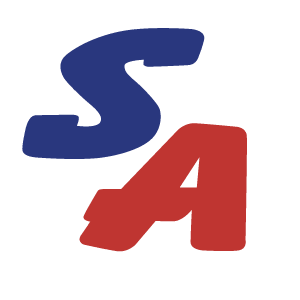 Need Maintenance?
At Scottsdale Air, we've been providing affordable, top-notch heating and AC services to residents in Arcadia, Phoenix, Scottsdale, Tempe, Paradise Valley, Carefree, Cave Creek, Fountain Hills, Chandler, Mesa, Gilbert, and Ahwatukee since 1947.
Call Us at 480-945-7200
- or -