Scottsdale, AZ Heating and Cooling Experts
Scottsdale Air: Your Heating, Cooling, and Air Quality Experts in Scottsdale, AZ
Located east of Phoenix, Scottsdale offers a diverse, vibrant lifestyle in the Sonoran Desert.
After a day out exploring Pinnacle Peak Park or Scottsdale's McDowell Sonoran Preserve, visiting Old Town Scottsdale's entertainment district, getting in a game of golf at TPC Scottsdale, or dining and shopping at the Scottsdale Fashion Square, residents need a comfortable home where we can kick off our shoes and relax.
That is, unless your cooling or heating system isn't doing its job. If your furnace, heat pump, or AC unit aren't working properly, give us a call at 480-467-3586. We've been a top Scottsdale HVAC company since 1947! Our professional, courteous technicians can complete the job quickly—no matter what make or model you have. Our unbeatable services and surprisingly affordable prices make us the best choice for all your AC, heating, and indoor air quality needs!
We offer the following services:
Heat Pump Repair, Replacement, & Maintenance
Furnace Repair, Replacement, & Maintenance
Air Conditioner Repair, Replacement, & Maintenance
Ductwork Repair & Installation
Indoor Air Quality Products & Services
Need Heating or AC Service Fast? We're Here For You!
AC & Heating Repair in Scottsdale
We are a top Scottsdale heating and AC repair company because of our core values. Our heating and air conditioning business was built on trust and honesty with a courteous and professional staff. Each one of our highly trained technicians are non-commissioned, which means you won't be pressured into
buying more expensive or unneeded parts. If your heating or air conditioning unit goes out, we will accurately diagnose the issue and communicate all of the options with you so you are comfortable with the repairs being done. If your unit has outlived its usefulness, we will let you know so you don't waste time and money dealing with an outdated system.
Is your heat pump, furnace. or air conditioner having trouble maintaining your ideal temperature? Contact us for quick, expert repair services at competitive prices.
Scottsdale AC & Heating Replacement
When it comes time to replace your furnace, heat pump, or air conditioner, it's important to understand all your options so you can pick the best heater or air conditioner based on your home size and budget. We aim to educate and inform our customers because informed decisions are good decisions. The unit you choose is very important because if it's too small or too large, it won't operate at an efficient level, placing extra strain on the unit and costing you money!
We work with top-rated brands like Trane, Lennox, and Mitsubishi Electric so you can have the best experience with your new installation. With monthly specials and financing options, Scottsdale Air makes replacing your heater or air conditioner hassle-free and surprisingly affordable. Get in touch with us today to schedule your service!
AC & Heating Maintenance
Regular preventative maintenance helps keep your heating and cooling system operating efficiently and trouble free. In order to honor extended warranty agreements, all major manufacturers require regular maintenance. We are happy to offer our S.A.F.E. Maintenance Program to Scottsdale residents. This extended service agreement has a number of benefits, including prolonged equipment efficiency/life, cleaner air, lower utility costs, and a guard against unexpected failures.
Scottsdale Air is committed to keeping our customers safe and healthy. Routine maintenance gives our HVAC technicians the ability to detect and correct any safety issues, fix small problems before they become major ones, and keep your systems running at their peak. When you sign up for our program, you will receive a 40-point inspection two times a year, reminder service, priority status, discounts, and much more! Give us a call today at 480-467-3586 to get started.
Indoor Air Quality Services for Scottsdale Residents
The average person spends roughly 90% of their time indoors. We often focus on outdoor air pollution, but did you know that according to the EPA, the indoor air we are breathing can be two to five times more polluted? Things like cleaners and personal care items, high levels of moisture, improper ventilation, tobacco smoke, and other contributors can cause allergies and asthma in children, aggravate existing medical conditions, and have been linked to lung cancer and heart problems in both kids and adults.
We are committed to the health and safety of our Scottsdale customers. If you are worried about your indoor air quality, get in touch with us today. We will come out and assess your home and offer indoor air quality solutions to ensure that you and your family are breathing easy.
TAKE ADVANTAGE OF OUR HVAC FINANCING!
For the purchase and installation of our heating and air conditioning systems and products
Trusted Professionals Providing Surprisingly Affordable Services Since 1947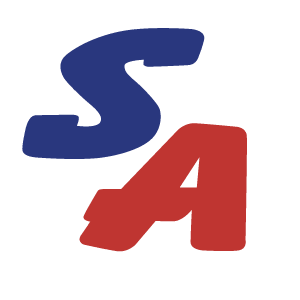 Need Service?
We have been providing exceptional heating, AC, and indoor air quality services at surprisingly affordable prices to Scottsdale and surrounding areas since 1947!
Call Us at 480-467-3586
– or –