Phoenix, AZ Heating and Cooling Experts
Scottsdale Air has 70 years of experience providing the homes and businesses of Phoenix, AZ with solutions to all of their HVAC needs.
Air Conditioning and Cooling
The experts at Scottsdale Air install and service all types of air conditioning systems in Phoenix, AZ.
Whether you are looking to purchase your first AC system or upgrade your current air conditioner to a more efficient unit that can save money on energy bills, we can help you determine what's right for your needs and budget. If you are happy with your current system be sure to keep it running at optimal performance with regular AC maintenance. It's easy to forget that your air conditioner needs attention, until it's too late. Regular air conditioning maintenance prolongs the life of your AC unit, saving you money by keeping your energy costs low and repair costs to a minimum.
Do you have a new air conditioner? Even new AC units benefit from regular maintenance, which keeps them running efficiently and saves you money. Is your air conditioner not running as well as it should be?
Contact Scottsdale Air. We are fully equipped to fix and service any air conditioner problems in Phoenix, AZ.
Contact us today or request service online to schedule your in-home estimate or to have your air conditioner repaired.
Furnaces and Heating
Scottsdale Air technicians are experienced with heating and furnace systems in Phoenix, AZ. Are you looking to purchase a new furnace or upgrade your current heating system to run more efficiently? We can determine which furnace is right for your home. This is very important, as a furnace that is too small or too large won't operate at an efficient level, placing extra strain on the unit and costing you money!
When was the last time you had your furnace checked? The most likely answers are "Never" or "I don't remember." Furnace maintenance is easy to forget about, until you discover that your furnace has stopped working properly and your home or business isn't as comfortable as it should be. Contact Scottsdale Air at 480-467-3586 and request an appointment to have us check and service your furnace.
Do you have a new furnace? Even new furnaces benefit from regular maintenance, which keeps them running efficiently and saves you money. Has your furnace stopped working properly? Scottsdale Air is equipped to take care of any furnace service repair you need in Phoenix, AZ.
Contact us today at 480-467-3586 or request service online to schedule a FREE in-home estimate or to have your furnace repaired.
Heat Pumps
Scottsdale Air has 70 years of experience installing and maintaining heat pumps in Phoenix, AZ. Heat pumps are a smart choice when it comes to your home's comfort. They can be more energy efficient than traditional heating and cooling systems and can bring your energy bills down.
As with any other aspect of HVAC systems, heat pump maintenance is an important way to keep your system running optimally. Don't wait until something isn't working properly to have your heat pump checked! Is your heat pump not working as well as it should? Scottsdale Air has the technicians and experience needed to get your heat pump back in working order in Phoenix, AZ.
Contact us today at 480-467-3586 or request service online to schedule a FREE in-home estimate or to have your heat pump repaired.
Indoor Air Quality
Between work and home life, the average person spends about 90% of their time indoors! Indoor air can be 2 to 5 times more polluted than outside air. In fact, the Environmental Protection Agency ranked indoor air quality as a top 5 environmental danger. A well-insulated home can help with your energy bills by keeping a constant temperature, but that also leads to the same air being recycled through your home each time you run your air conditioner or furnace. Be sure you have proper filtration in place to prevent allergens and bacteria from circulating around your air.
Scottsdale Air can help you breathe easy. Call us today at 480-467-3586 and we can put together a plan for your home!
Learn more about Indoor Air Quality.
Humidifiers and Dehumidifiers
The comfort of your home not only depends on the air temperature but also the amount of moisture in the air.
Cold weather typically means dry, uncomfortable air. Dry air can cause respiratory problems as well as damage wooden furniture. Whole home humidifiers emit water vapor to increase the humidity in your home.
On the other hand, hot weather can mean thick, humid air. This can lead to condensation on your windows, mold spots on walls or ceilings, blistering paint or peeling wallpaper, just to list a few issues. A whole home dehumidifier removes excess moisture from the air in your home.
Humidifiers can improve your indoor air quality as well as positively impact the overall health of your family and health of your home. Controlling the humidity in your home will help protect not only your respiratory system but also your wood floors, furniture and artwork.
Let the professionals at Scottsdale Air help you decide what's best for your home! Call us at 480-467-3586 or request service online today.
Learn more about Whole House Humidifiers and Whole Home Dehumidifiers
Air Ducts
Scottsdale Air Heating & Cooling is partnered with AEROSEAL, a leading provider in effective air duct sealing equipment to provide our customers with a reliable and effective way to ensure their HVAC system is air tight, sealed to ensure complete effectiveness and works at peak efficiency; reducing energy usage and keeping your home operating as energy efficiently as possible.
When you have a leak in a water system it is very easy to identify the problem. Traditionally you can visibly see the dripping water, lack of water pressure and even damage caused by the water leak to other materials. But what about an HVAC system that is losing air? That's not as visible or noticeable. As such, it's important to find, detect and repair these gaps in the heating and air conditioning system to ensure complete effectiveness.
For more information on how to keep your home healthy and efficient contact Scottsdale Air today.
Learn more about Aeroseal and Air Ducts.
Phoenix, AZ zip codes are 85001, 85002, 85003, 85004, 85005, 85006, 85007, 85008, 85009, 85010, 85011, 85012, 85013, 85014, 85015, 85016, 85017, 85018, 85019, 85020, 85021, 85022, 85023, 85024, 85025, 85026, 85027, 85028, 85029, 85030, 85031, 85032, 85033, 85034, 85035, 85036, 85037, 85038, 85039, 85040, 85041, 85042, 85043, 85044, 85045, 85046, 85048, 85050, 85051, 85053, 85054, 85060, 85061, 85062, 85063, 85064, 85065, 85066, 85067, 85068, 85069, 85070, 85071, 85072, 85073, 85074, 85075, 85076, 85078, 85079, 85080, 85082, 85083, 85085, 85086, 85087, 85097, 85098, 85251, 85253, 85254, 85281, 85304, 85306, 85307, 85308, 85310, 85331, 85339, 85353, 85383, 85392, and 85709.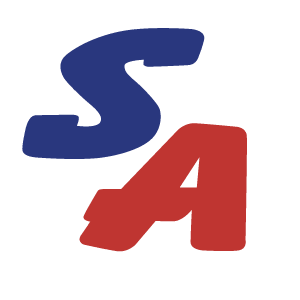 Need Service?
Call Us at 480-467-3586
- or -