Paradise Valley, AZ Heating and Cooling Experts
Scottsdale Air: Cooling, Heating, and Indoor Air Quality Services for Paradise Valley Residents
Situated between Phoenix and Scottsdale, Paradise Valley is a secluded retreat for residents and visitors alike. Living up to its name, this idyllic desert setting offers fine dining at places like El Chorro and Lon's at The Hermosa Inn, kid-friendly activities like the McCormick-Stillman Railroad Park, and world-class resorts like Sanctuary Camelback Mountain Resort.
At the end of a long day out, Paradise Valley residents appreciate coming home to their own little slice of paradise. That is, unless your house is stifling or uncomfortably cool due to an issue with your heating or cooling system. When you need an HVAC professional you can trust to diagnose and fix the problem quickly, call Scottsdale Air!
We've been providing first-class heating and air conditioning services in Paradise Valley since 1947! Our goal has always been to give our customers the best possible service at surprisingly affordable prices.
We offer the following services:
AC Repair & Replacement
Heat Pump Repair & Replacement
Furnace Repair & Replacement
HVAC System Maintenance Services
Ductwork Repair & Installation
Indoor Air Quality Products and Services
Need Heating or AC Service Fast? We're Here For You!
Paradise Valley AC & Heating Repair Services
Scottsdale Air has been providing unbeatable heating and air conditioning repairs to Paradise Valley for decades. We aim to accurately diagnose system issues so repairs are done right the first time. Our knowledgeable technicians educate customers on all of their options so they understand exactly what repairs are needed. Our affordable pricing and honest, transparent process will help you make the best decision when it comes to your home. Oftentimes that involves repairs, but we will also let you know if replacement is necessary so you don't spend time and money repeatedly fixing a unit that has outlived its usefulness.
If your furnace, heat pump, or AC unit isn't doing its job, give us a call at 480-467-3586. We can have you and your family enjoying your ideal home temperature again in no time!
AC & Heating Replacement for Paradise Valley, AZ
When your heating or cooling system has reached the end of its lifespan, it's good to be aware of all your options before you invest in a replacement. At Scottsdale Air, we are committed to helping residents of Paradise Valley make informed decisions on the ideal units for their unique needs. We only partner with the top manufacturers—like Mitsubishi Electric, Lennox, and Trane—so you get maximum performance and longevity from your investment.
We understand that replacing your furnace, heat pump, or AC unit can be overwhelming, so our highly trained technicians make the process as easy as possible by adhering to our company values of honesty and fairness. Our non-commissioned professionals will never try to upsell you on unnecessary products or services. We offer financing options and special offers along with our already surprisingly affordable prices to make your AC or heater replacement as easy as possible. Contact us for more information or request service today.
Paradise Valley AC & Heating Maintenance
Did you know that neglect and dirt are the two leading causes of your cooling or heating system's decreased efficiency and failure? It's important to have regular maintenance done to enjoy optimal longevity and performance from your HVAC systems. Routine maintenance by a qualified Paradise Valley heating and cooling company can identify and fix safety issues, lower utility costs, guard against unexpected failures, and prolong the life of your equipment. Regular maintenance will also ensure that manufacturers honor their extended warranty agreements.
At Scottsdale Air, we are committed to your family's safety and comfort, which is why we offer the S.A.F.E. HVAC Maintenance Program to Paradise Valley residents. This program includes regular maintenance, repair discounts, priority status, reminder service, and much more! Our courteous, professional technicians follow a strict quality assurance checklist so you can be confident that your systems are running at peak performance. Learn more about our program here.
Indoor Air Quality Services
The average person spends about 90% of their time indoors. While many of us worry about outdoor air pollution, we often don't realize that our indoor air is two to five times more polluted! Personal care and household cleaning products, poor ventilation, excess moisture, and other contributors can cause serious health concerns like asthma and allergies in children and heart problems and even lung cancer in kids and adults.
At Scottsdale Air, your health and well-being are our top priority. If you are concerned about your indoor air quality, give us a call today at 480-467-3586. We can assess your home to determine pollution and contamination sources. From there, we will offer the best indoor air solutions to keep your family safe and healthy.
TAKE ADVANTAGE OF OUR HVAC FINANCING!
For the purchase and installation of our heating and air conditioning systems and products
Trusted Professionals Providing Surprisingly Affordable Services Since 1947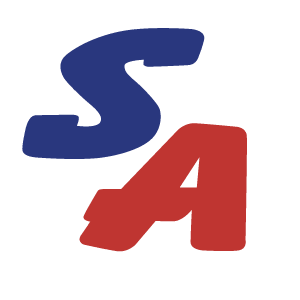 Need Service?
Scottsdale Air has been serving Paradise Valley with first-class heating, AC, and indoor air quality products and services since 1947! Let us show you how our surprisingly affordable services can keep your family safe and comfortable year-round.
Call Us at 480-467-3586
– or –