Mesa, AZ Heating and Cooling Experts
Scottsdale Air: Your Heating, Cooling, and Air Quality Experts in Mesa, AZ
Mesa is brimming with great things for residents to do! Visit Sloan Park or Hohokam Stadium for some Spring Cactus League action, learn at the Mesa Grande Cultural Park or The Arizona Museum of Natural History, get active at Papago Park, or relax on The Desert Belle Tour Boat on Saguaro Lake as you take in the breathtaking scenery.
But although we love being out and about, we appreciate being able to come home to the comfort of our personal oasis. When your heating or cooling unit aren't functioning as they should, it's important to find the best Mesa HVAC company to get your system up and running again.
Since 1947, Scottsdale Air has been committed to providing you and your family with the highest level of comfort with cost effective choices for your heating, air conditioning, and air quality needs. Our professional technicians ensure that your home will operate with money saving efficiency. We strive to make your life better and more comfortable.
We offer the following services:
Air Conditioner Repair & Replacement
Furnace Repair & Replacement
Heat Pump Repair & Replacement
Routine Maintenance Services for All Systems
Indoor Air Quality Product Installation & Repair
Ductwork Installation & Repair
Need Heating or AC Service Fast? We're Here For You!
AC & Heating Repair in Mesa
Scottsdale Air specializes in the repair of heating and cooling systems in Mesa, AZ. Our highly trained HVAC technicians are equipped to handle any problem, no matter what make and model you have. We will never try to oversell you on products or services that you don't need. Our honest, transparent diagnosis and pricing mean that you can make the best decision when it comes to repairs.
When you need fast, straightforward, surprisingly affordable heat pump, furnace, or AC repairs, trust the experts at Scottsdale Air. Give us a call today at 480-467-3586 and we'll get your unit back in working order so the temperature in your home stays pleasant all year long.
Mesa AC & Heating Replacement
Scottsdale Air is the top HVAC contractor in Mesa for all your furnace, heat pump, and air conditioning replacement needs. We educate our customers on the best options for their new system so they can make an informed decision on their investment. Our highly trained technicians are the qualified and professional crew for any-sized job.
Since 1947, we have installed appliances from the best manufacturers, including Lennox, Trane, and Mitsubishi Electric, so you have trouble-free performance for years to come. Our financing options, special offers, and surprisingly affordable pricing make the process as hassle-free as possible. Contact us today to schedule a service call!
AC & Heating Maintenance
Neglect and dirt are the leading causes of HVAC system failure. When is the last time you had your heating or air conditioning unit maintained? If you can't remember, it's probably time to contact us to schedule an appointment! Maintenance offers several benefits, including better efficiency, lower utility costs, prolonged life, and a hedge against unexpected breakdowns. Regular maintenance will also keep your manufacturer warranties valid.
At Scottsdale, the safety and comfort of you and your family are paramount. That's why we offer Mesa residents our S.A.F.E. Maintenance Plan. This plan includes two visits per year, repair warranties, discounts on approved repairs, priority status, and more! Call 480-467-3586 today to learn more about our extended service agreement.
Indoor Air Quality Services for Mesa Residents
Between work, school, and home, Mesa residents spend about 90% of their time indoors. Do you know what is in the indoor air you are breathing? The EPA says our indoor air can be two to five times more polluted than the air outside! Poor indoor air quality contributes to a number of health problems in children, including allergies, asthma, and even lung cancer and heart problems in both kids and adults.
If you are concerned about the air quality in your home, get in touch with us. We can help you identify possible sources of pollution or contaminants and then recommend the best solutions so you can be confident that your indoor air is as healthy as possible. Learn more about our indoor air quality services here.
TAKE ADVANTAGE OF OUR HVAC FINANCING!
For the purchase and installation of our heating and air conditioning systems and products
Trusted Professionals Providing Surprisingly Affordable Services Since 1947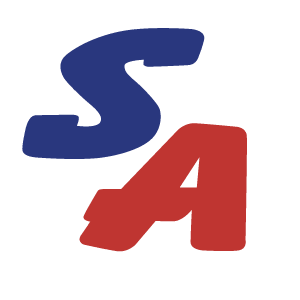 Need Service?
Scottsdale Air has been providing Mesa with the best heating, cooling, and indoor air quality services at surprisingly affordable prices since 1947!
Call Us at 480-467-3586
– or –