Fountain Hills, AZ Heating and Cooling Experts
Scottsdale Air: Your Heating, Cooling, and Air Quality Experts in Fountain Hills, AZ
Fountain Hills is a great community to live in! Aside from the world-famous Fountain, residents can enjoy the natural beauty of McDowell Mountain Regional Park, explore the Fountain Hills Lake Overlook Trail, or try their luck at the Fort McDowell Casino. Relax and refresh with a glass of wine at the Grand Canyon Winery or a trip to the Spa at CopperWynd.
Whether you've been working hard or playing hard, there's nothing like coming back to a comfortable home at the end of the day. With Arizona's brutal summer heat and chilly winter nights, we depend on our heating and cooling systems to keep a constant temperature no matter what Mother Nature brings. If your heat pump, furnace, or AC unit aren't functioning at their peak, it's important to find the best Fountain Hills HVAC company to handle your repairs.
Scottsdale Air has been proud to serve Fountain Hills residents since 1947! Our highly trained experts can quickly diagnose the problem and fix it—regardless of the make and model—so you can focus on what's most important. With courteous, competent service and surprisingly affordable pricing, we are your single source for heating, cooling, indoor air quality, and more!
Our services include:
Air Conditioner Repair, Replacement, & Maintenance
Furnace Repair, Replacement, & Maintenance
Heat Pump Repair, Replacement, & Maintenance
Indoor Air Quality Product Installation & Servicing
Ductwork Repair & Installation
Need Heating or AC Service Fast? We're Here For You!
AC & Heating Repair in Fountain Hills
Scottsdale Air provides the best heating and AC repair services in Fountain Hills. We always offer honest, transparent assessments of the types of repairs your unit needs, and our non-commission HVAC technicians will never push repairs or upsell you on products or services you don't need.
We strive to provide fast repairs on any unit for surprisingly affordable prices. If your system should be replaced, we will let you know so you don't continue to throw good money after bad. Don't suffer in a house that's uncomfortably hot or cold. Call us today at 480-467-3586 and we'll get your unit back in working order again!
Fountain Hills AC & Heating Replacement
When it's time to replace your heat pump, furnace, or air conditioner, you'll want to know about all of your options. Your HVAC system is a major investment, and choosing the right-sized unit will ensure the best energy efficiency and longevity. As a top Fountain Hills HVAC company, we make sure our customers are well informed so they can make the right decision.
We work with the highest quality brands, like Lennox, Trane, and Mitsubishi Electric, to ensure that you get the best performance and value out of your installation. Worried about the cost? We can help with financing options, periodic specials, and surprisingly affordable pricing. Contact us today to get started!
AC & Heating Maintenance
Just like our vehicles, our heating and cooling systems need to undergo routine maintenance in order to function optimally. Maintenance is important not only to detect possible safety issues but also to catch minor problems before they get larger and more costly! Additionally, most major manufacturers won't honor extended warranty agreements if regular maintenance hasn't been done.
Scottsdale Air is happy to offer the S.A.F.E. HVAC Maintenance Program to Fountain Hills customers. This program includes yearly systems maintenance, priority service, repair discounts, and much more! Give us a call today at 480-467-3586 to set up your extended service agreement to ensure that your family stays safe and comfortable.
Indoor Air Quality Services for Fountain Hills Residents
Many of us are concerned about the outdoor air we breathe, but have you considered the air quality inside your home? On average, we spend about 90% of our time indoors. According to the EPA, our indoor air can be two to five times more polluted than outdoor air! Indoor air pollution contributes to the development of allergies and asthma in children and it can even contribute to heart problems and lung cancer in adults and kids.
Are you worried about the air quality in your Fountain Hills home? Scottsdale Air can help you pinpoint contributors to diminished air quality in your home and offer indoor air quality solutions to keep your family breathing easy. Contact us today to schedule a visit.
TAKE ADVANTAGE OF OUR HVAC FINANCING!
For the purchase and installation of our heating and air conditioning systems and products
Trusted Professionals Providing Surprisingly Affordable Services Since 1947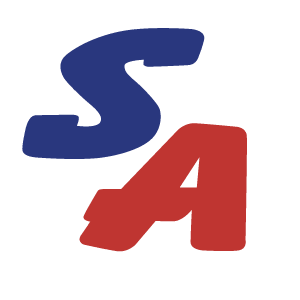 Need Service?
Scottsdale Air has been providing exceptional, surprisingly affordable heating and air conditioning services to Fountain Hills and surrounding communities since 1947!
Call Us at 480-467-3586
– or –