Chandler, AZ Heating and Cooling Experts
Scottsdale Air: Your Heating, Cooling, and Air Quality Experts in Chandler, AZ
There's so much to enjoy about Chandler, AZ. Whether taking a break from work with a lunchtime concert at the Downtown Chandler Stage or tooling around town and visiting places like the Arizona Railway Museum, the Downtown Chandler Farmers Market, or the Desert Breeze Park, there's always something to do.
After a long day of work or play, Chandler residents appreciate being able to come home to a perfect temperature. When your heating or air conditioning unit can't keep up with demand, you'll want the best Chandler HVAC company to handle the problem. Scottsdale Air has been providing expert heating and air conditioning repair, replacement, and maintenance since 1947!
Our skilled technicians are qualified to solve just about any repair or installation quickly. Our work is transparent and fair, and service is surprisingly affordable. If you need help with your HVAC system, don't hesitate to give us a call at 480-467-3586. We'll get things back up and running in no time.
Our services include:
Routine Maintenance Services
Air Conditioner Repair & Replacement
Furnace Repair & Replacement
Heat Pump Repair & Replacement
Indoor Air Quality Repair & Installation
Ductwork Repair & Sealing
Need Heating or AC Service Fast? We're Here For You!
AC & Heating Repair in Chandler
Is your furnace, heat pump, or AC unit struggling to keep a constant temperature in your home? Don't suffer through another uncomfortable day—contact Scottsdale Air! Our courteous and knowledgeable technicians can quickly diagnose the problem and explain it to you so you can choose the best course of action. We are equipped to fix all makes and models, so rest assured that we will handle your repair quickly with prices that are surprisingly affordable.
We will never try to pressure or upsell you on services you don't really need. If your unit has reached the end of its life, we will let you know so you don't continue to spend time and money dealing with a unit that needs to be replaced. Contact us today to handle your repairs!
Chandler AC & Heating Replacement
Sometimes a repair is not sufficient to fix your heat pump, furnace, or air conditioner. A new unit may be the most cost-effective and energy-efficient way to go. We will always be honest with you about a possible system replacement.
At Scottsdale Air, we understand that the idea of replacement can be overwhelming. Our highly trained technicians can educate you on the best options for your home so you can make an informed decision on your investment. We carry the top brands, including Lennox, Mitsubishi Electric, and Trane, so you are equipped with the highest-quality appliances. Our financing options and periodic special offers make replacements easier on the wallet. We've been a top Chandler HVAC company since 1947! Experience the Scottsdale Air difference. Give us a call today at 480-467-3586 to get started!
AC & Heating Maintenance
Dirt and neglect are the leading causes of heating and AC inefficiency and failure. Routine maintenance done by a qualified Chandler HVAC technician can help prolong efficiency, promote clean air, support lower utility costs, avoid unexpected failures, and extend the life of your cooling and heating units.
We are excited to offer our S.A.F.E. Maintenance Plan to Chandler residents. This program includes routine maintenance and inspection to find and correct possible safety issues and detect small problems before they grow into big ones! You can also receive priority status for servicing, discounts on repairs, and more! Contact us today to sign up for our exclusive maintenance plan.
Indoor Air Quality Services for Chandler Residents
Between home and work, we spend about 90% of our time indoors! Indoor air can be two to five times more polluted than outside air. In fact, the Environmental Protection Agency ranked indoor air quality as a top five environmental danger. A well-insulated home is energy-efficient and comfortable but leads to the same air being recycled through your home. Indoor pollutants, toxic chemicals, and other contributors can cause serious health problems in children and adults.
Scottsdale Air is focused on helping our customers stay healthy and comfortable. We can come out and put a plan together for your home. Our Chandler indoor air quality experts will ensure you have proper filtration in place so your family can breathe easy. Learn more about our indoor air quality services here.
TAKE ADVANTAGE OF OUR HVAC FINANCING!
For the purchase and installation of our heating and air conditioning systems and products
Trusted Professionals Providing Surprisingly Affordable Services Since 1947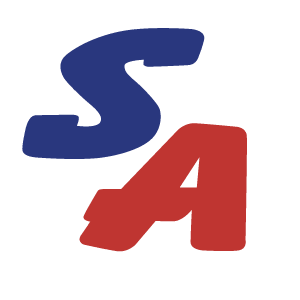 Need Service?
Scottsdale Air has been providing Chandler residents with exceptional service at surprisingly affordable prices since 1947. Call us today for all of your heating, cooling, and indoor air quality needs!
Call Us at 480-467-3586
– or –