Cave Creek, AZ Cooling and Heating Experts
Scottsdale Air: Your Heating, Cooling, and Air Quality Experts in Cave Creek, AZ
Located just ten minutes north of Phoenix, Cave Creek offers a rural, western lifestyle with fantastic views of Black Mountain and the Sonoran Desert, wide open spaces, and trails for horseback riding, hiking, biking, and more.
After a day out exploring Cave Creek Regional Park or Spur Cross, grabbing a bite to eat at Buffalo Chip Saloon & Steakhouse, or getting in a game of golf at the challenging Rancho Manana Golf Club, residents need a comfortable home where we can kick off our boots and relax at the end of a long day.
That is, unless your heating or cooling system is on the fritz. If your furnace, heat pump, or AC unit aren't working properly, give Scottsdale Air a call at 480-467-3586. Yes, we travel to Cave Creek! We've been providing exceptional HVAC repair, replacement, and maintenance services to Cave Creek residents since 1947! Our quick turnaround time, quality work, and surprisingly affordable prices make us the best choice for all of your heating, air conditioning, and indoor air quality needs!
We offer the following services:
Heat Pump Repair, Replacement, & Maintenance
Furnace Repair, Replacement, & Maintenance
Air Conditioner Repair, Replacement, & Maintenance
Ductwork Repair & Installation
Indoor Air Quality Products & Services
Need Heating or AC Service Fast? We're Here For You!
AC & Heating Repair in Cave Creek
Scottsdale Air is a top Cave Creek HVAC repair company because of our core values. We believe in honest, transparent repair services. If your heating or air conditioning unit goes out, we will accurately diagnose the problem and educate you on all your options so you can make the best decision when it comes to repair. We will also recommend replacement if your unit has outlived its usefulness so you don't waste money on expensive or ongoing repairs. We won't try to pressure or sell you on services you don't need, and our fast services and fair pricing will have you enjoying your personal oasis again in no time.
If your air conditioner, heat pump, or furnace aren't working as they should, contact Scottsdale Air for quick, top-notch repair services at prices you can feel good about.
Cave Creek AC & Heating Replacement
When it's time to replace your air conditioner, furnace, or heat pump, it's important to understand all your options. Since HVAC system replacement is a major home investment, we feel it is important to educate you on all the available choices so you can make the best decision based on your home's unique needs.
To provide the best value to our customers, we carry only top-rated brands like Trane, Lennox, and Mitsubishi Electric. With financing options and monthly specials, Scottsdale Air makes replacing your AC or heater surprisingly affordable and hassle-free. Get in touch with us today to schedule a service call!
AC & Heating Maintenance
If you live in Cave Creek, you know that not only do the summers get hot, but the winters can be a bit colder in your area than in much of greater Phoenix. This means that your AC and heater both get a good workout! The best way to ensure that your systems are running at their peak is with routine maintenance.
Scottsdale Air is pleased to offer the S.A.F.E. Maintenance Program to our Cave Creek customers. This program includes yearly heater and AC maintenance, priority servicing, repair discounts, and more. Our maintenance services will help detect and fix any possible safety issues and identify minor problems before they turn into larger, more expensive ones. Enjoy peace of mind and save money by signing up for our extended service agreement today!
Indoor Air Quality Services for Cave Creek Residents
Many of us worry about outdoor air pollution, but have you considered the quality of the air inside your home? The EPA says that our indoor air can be two to five times more polluted than the air outside! Toxic chemicals and other contaminants in the home can cause children to develop asthma or allergies, and indoor air pollution has even been linked to lung cancer and heart problems in kids and adults.
At Scottsdale Air, we are dedicated to helping your family breath safe, clean air. We can help you identify sources of pollution inside your home and offer solutions to drastically improve your indoor air quality. Call us today at 480-467-3586 to learn more or request service online.
TAKE ADVANTAGE OF OUR HVAC FINANCING!
For the purchase and installation of our heating and air conditioning systems and products
Trusted Professionals Providing Surprisingly Affordable Services Since 1947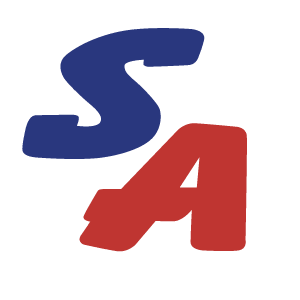 Need Service?
Scottsdale Air has been providing exceptional heating, AC, and indoor air quality services at surprisingly affordable prices to Cave Creek and surrounding areas since 1947!
Call Us at 480-467-3586
– or –