Arcadia, AZ Cooling and Heating Experts
Scottsdale Air: Your Heating, Cooling, and Air Quality Experts in Arcadia, AZ
Arcadia residents love to get out in the community to walk along the Arizona Canal, trek up Camelback Mountain, or do some shopping or dining at the La Grande Orange or the nearby Biltmore Corridor.
But as much as we love the outdoors, we rely on our Arcadia homes to be a comfortable oasis from the relentless summer heat or those cool winter nights. When things aren't working as they should, you want a dependable expert to be able to accurately diagnose the problem and provide timely, affordable solutions so you can get back to focusing on what is most important to you.
Scottsdale Air has been serving the residents of Arcadia since 1947! We love the community and strive to provide the best heating, AC, and indoor air quality systems to keep your family safe and comfortable year-round.
Our services include:
Air Conditioner Repair & Replacement
Furnace Repair & Replacement
Heat Pump Repair & Replacement
Regular Maintenance Services for All Systems
Indoor Air Quality Product Installation & Repair
Air Duct Sealing
Need Heating or AC Service Fast? We're Here For You!
AC & Heating Repair in Arcadia
Scottsdale Air provides unbeatable heating and AC repair services to residents of the Arcadia community. We believe in honesty and transparency and will never try to push services that aren't necessary. Not only will we quickly diagnose and fix the issue, but we will also fully explain the problem so you understand what we're doing and why.
Are you having trouble keeping your home cool in the summer or warm when it's chilly out? Don't sweat it! Give us a call today at 480-467-3586 and we'll get your unit back in working order so the temperature in your home stays pleasant no matter what is going on outdoors.
Arcadia AC & Heating Replacement
When the time comes to replace your furnace, heat pump, or air conditioner, it's good to know all of your options. After all, it is a major investment for your home. We feel it is important to educate our customers on all the choices available so they can make the best decision on their new system.
We are proud to carry the highest quality HVAC systems from brands like Trane, Lennox, and Mitsubishi Electric. Our financing and periodic specials make replacing your AC or heater surprisingly affordable and less stressful. Contact us today to learn about all of your options!
AC & Heating Maintenance
Like your vehicle, your HVAC system should undergo routine maintenance yearly to ensure that everything runs as smoothly as possible and that your family stays safe. Regular maintenance is not only required by most major manufacturers in order to honor extended warranty agreements, it will also help you catch small problems before they become big, expensive ones.
We offer the S.A.F.E. HVAC Maintenance Program to our Arcadia residents. This program includes two maintenance visits per year, discounts on repairs, and much more! Click here for details on how our comprehensive maintenance services can keep your heater and AC units running at peak performance.
Indoor Air Quality Services for Arcadia Residents
We spend about 90% of our time indoors. While most of us worry about the pollution outside, many don't realize our indoor air can be two to five times more polluted! It can cause allergy development or asthma in children, exacerbate existing medical conditions, and even contribute to lung cancer and heart problems in kids and adults.
Are you concerned about the air quality or indoor air pollution in your Arcadia home? We have the solutions. Contact Scottsdale Air to help you identify possible pollution or contamination sources in your home and get educated on the best indoor air quality services to keep everyone in your family breathing easy.
TAKE ADVANTAGE OF OUR HVAC FINANCING!
For the purchase and installation of our heating and air conditioning systems and products
Trusted Professionals Providing Surprisingly Affordable Services Since 1947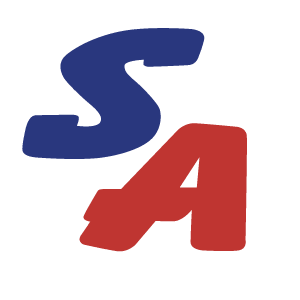 Need Service?
At Scottsdale Air, we've been providing affordable, top-notch heating and AC services to residents in Arcadia, Phoenix, Scottsdale, Tempe, Paradise Valley, Carefree, Cave Creek, Fountain Hills, Chandler, Mesa, Gilbert, and Ahwatukee since 1947.
Call Us at 480-945-7200
- or -
Need Service?
At Scottsdale Air, we've been providing affordable, top-notch heating and AC services to residents in Arcadia, Phoenix, Scottsdale, Paradise Valley, Carefree, Fountain Hills, Chandler, Mesa, Gilbert, and Ahwatukee since 1947.
Our trusted professionals are here to help!
Call Us at 480-467-3586
– or –