Ahwatukee, AZ Cooling and Heating Experts
Scottsdale Air: Ahwatukee's Best Cooling, Heating, and Indoor Air Quality Professionals
Located south of Phoenix, Ahwatukee residents enjoy the best of both worlds—abundant outdoor activities and close proximity to all that Phoenix has to offer. Homeowners in Ahwatukee have ample opportunities to enjoy biking, hiking, horseback riding, and spectacular valley views in the natural playground that is South Mountain Park and Preserve. The Ahwatukee Country Club is a popular spot to work on your golf game or enjoy excellent cuisine for the whole family.
But after spending a day outside, we like to retreat to the comfort of our homes to enjoy relief from the hot sun or winter chill. When your furnace, heat pump, or air conditioner isn't able to adequately keep your home at a comfortable temperature, it's important to find the best Ahwatukee HVAC company to accurately diagnose and fix any problems with the system.
Since 1947, our highly trained cooling and heating professionals have been proudly serving Ahwatukee residents. We pride ourselves on the ability to offer surprisingly affordable air conditioning, heating, and indoor air quality services so your family can be comfortable and safe no matter what Mother Nature brings.
We offer the following services:
Furnace Replacement & Repair
Heat Pump Replacement & Repair
Air Conditioner Replacement & Repair
Routine System Maintenance
Air Duct Repair & Sealing
Indoor Air Quality Products & Services
Need Heating or AC Service Fast? We're Here For You!
Ahwatukee AC & Heating Repair
At Scottsdale Air, we have been privileged to provide residents of Ahwatukee with top-notch furnace, heat pump, and air conditioner repair services since 1947. We are committed to giving you a transparent, honest assessment of repairs that need to be made so you are aware of all your options. Our HVAC repair professionals will never try to push unnecessary services, and our prices are surprisingly affordable.
Your home should be a retreat from the elements. If your heating or cooling system isn't working the way it should be, give us a call at 480-467-3586. We'll get your unit back up and working quickly so you can get back to what's important!
AC & Heating Replacement for Ahwatukee Residents
We get it. Replacing your furnace, heat pump, or AC unit can be stressful. Whether you already know replacement is imminent or you are unpleasantly surprised when your system stops working out of the blue, it's important to hire the best Ahwatukee HVAC professionals to ensure that you receive quality replacement systems and service at fair pricing.
Choosing the right product for your unique home is important. Getting something that's too large or too small can impact your energy costs, comfort level, and the longevity of your unit. At Scottsdale Air, we present our customers with all of the available options so they can make informed choices regarding their investment. We carry top-of-the-line products from Lennox, Trane, and Mitsubishi Electric. Customers can take advantage of our financing options and current specials to make the process easier. Get in touch with us today with any questions or to request service.
AC & Heating Maintenance
The best way to keep your heating and cooling systems running at peak performance is by having them routinely maintained. Not only will this help keep your units running efficiently, but it will also allow your HVAC service providers to detect possible safety issues and give you a heads-up on small problems so you can get them taken care of before they turn into larger, more expensive ones later on. Furthermore, many manufacturers will not honor a product warranty if regular maintenance hasn't been done.
Many Ahwatukee residents take advantage of our S.A.F.E. HVAC Maintenance Program because of all the benefits it provides. This unique program not only includes routine maintenance but it also gives members special discounts, priority servicing, and much more! Sign up for our extended service agreement today to keep your heating and cooling systems operating efficiently and trouble free.
Ahwatukee Indoor Air Quality Services
Did you know that the typical person spends 90% of their time indoors? While many of us are concerned about the outdoor air quality, some don't consider the air quality inside the home. The fact is that indoor air can be two to five times more polluted than outdoor air! Identified by the EPA as one of the top five public health environmental dangers, indoor air pollution has been linked to allergies, asthma, lung cancer, and even heart problems.
The good news is that there are simple solutions to keep your family breathing safe, healthy air in your Ahwatukee home. Call Scottsdale Air Heating and Cooling at 480-467-3586 for help in detecting the possible sources of indoor pollution and how to eliminate them in your home.
TAKE ADVANTAGE OF OUR HVAC FINANCING!
For the purchase and installation of our heating and air conditioning systems and products
Trusted Professionals Providing Surprisingly Affordable Services Since 1947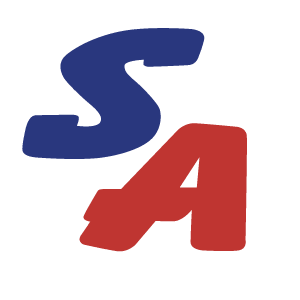 Need Service?
Scottsdale Air has been providing first-class, affordable heating and AC repair and replacement services to Ahwatukee and surrounding areas since 1947.
Call Us at 480-467-3586
– or –